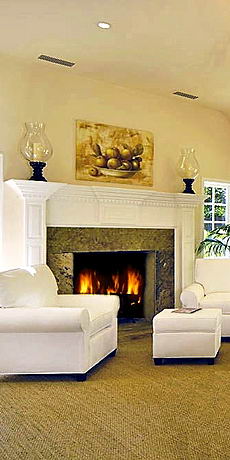 Home Staging Testimonials
"John Daly gets it. He knows what needs to be done in order to sell a property. He brings the WOW factor to every project - in a way that works for that particular property - whether it's splashes of color, new artwork, furnishings, landscaping or simply rearranging existing furniture, John can see exactly what needs to happen. I know what I am doing when I call John. He just gets it!"
Suzanne Perkins, Sotheby's International Realty
"Even extremely high end homes sometimes need the benefit of staging when it comes time to sell. I turn to John because he understands this market very well and his creativity is limitless. I am always pleased with the results, as are my clients. John not only gets the aesthetics just right each time, he works extremely quickly and professionally – on proposals and installation, and he oversees every aspect of the staging project"
Rebecca Riskin, Village Properties
"John Daly is a consummate professional. He has an incredible inventory of fine furniture that will transform any home and if he doesn't have the right piece he will have it made. His magic is done quickly and with the highest level of attention to detail. His energy, enthusiasm and talent help to make my business a success."
Lisa Loiacono, Sotheby's International Realty
"The house sat with no offers until Montecito Home Staging did its magic. An offer came in with the first showing."
Melissa Birch - Southeby's International Realty
"... the process may be different for each client - from simply rearranging furniture and accessories, to adding a piece here and there, to filling a magnificent estate with the perfect furniture and accessories. Whatever the need, Montecito Home Staging can do it all. Whenever I recognize that a listing needs to be staged, I know that I can count on Montecito Home Staging to produce the appropriate result."
Bob Lamborn - Sotheby's International Realty